Welcome to the Ramos Customs family. We've been making sheaths since 2010. My goal is to make the best dammed sheaths money can buy.
We use top of the line veg-tanned leathers from the best tanneries in the world. And when it comes to our craftsmanship, we hold ourselves to the highest standards. All of our products are handmade, hand tooled & hand sewed. Because of this no two are exactly the same. You get a true, one-of-a-kind product.
But it takes time. We never rush an order just to get it out faster. It takes us Between 4-8 weeks. Of course, we'll get it out sooner if we can.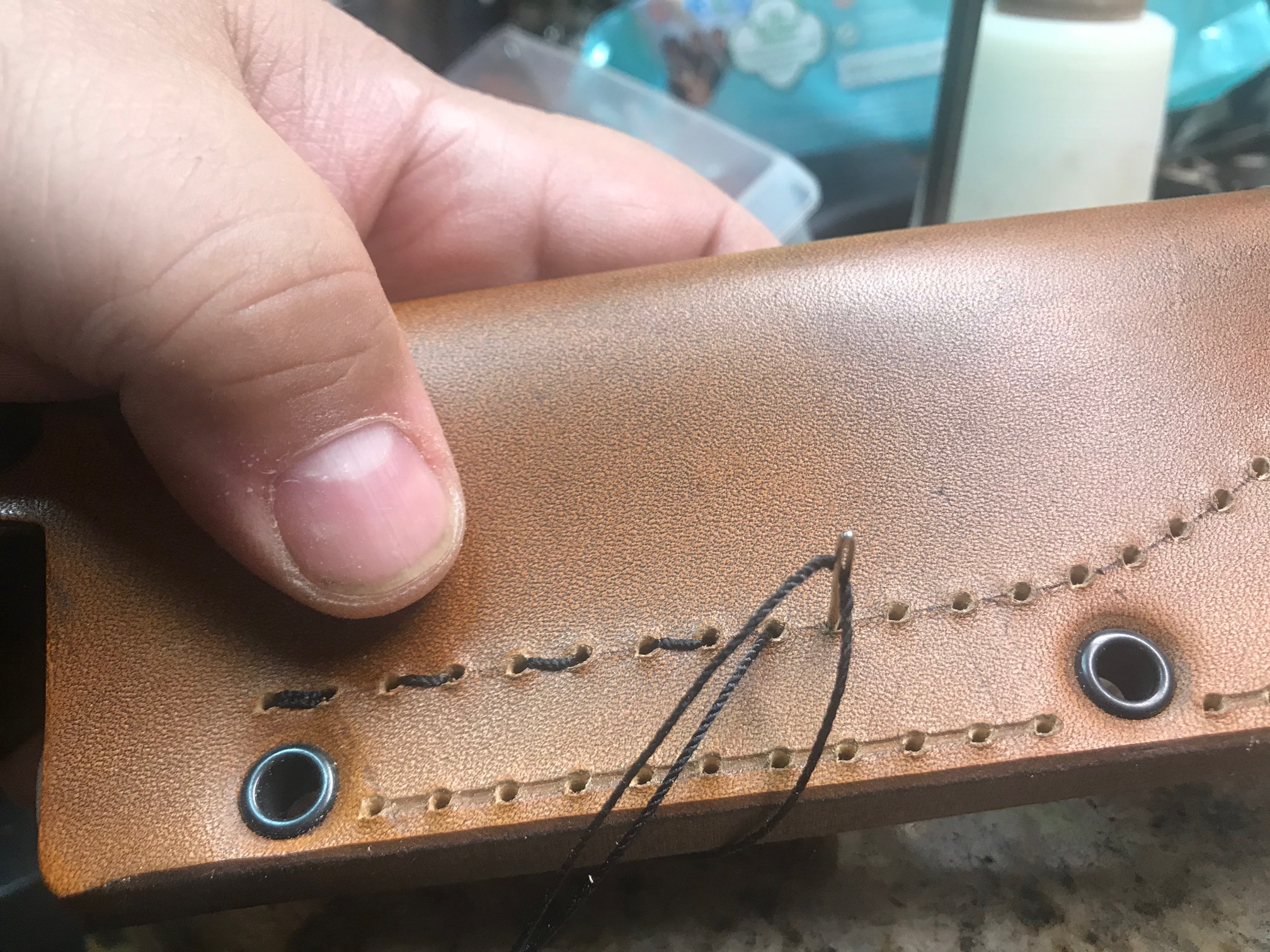 If you don't find your knife listed in any of the choices, or if you have an idea for a sheath you want just contact us. We can make a sheath for any knife you have. But you might have to send it into us for proper fitting.
To all the men & women serving, or who have served, in our military as well as first responders I'd like to extend a 10% discount on all of my products as a thank you for your service.
Warranty
All of my sheaths come with a lifetime warranty against normal wear & tear. Not sure what's normal wear & tear? Let's put it this way... If you're in the woods & suddenly find yourself face to face with a bear & the bear gets a hold of your sheath as it tries to tear into you & your sheath does not survive, Guess what? Time to buy a new sheath... Along with bear repellent.
Thank you I'm here all week.